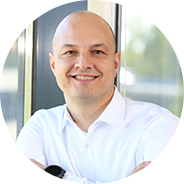 Dumitru Vlad
Wholesale Director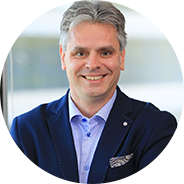 Carlos Haentjens
Data Sales Manager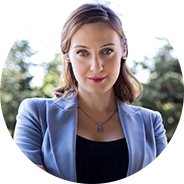 Liuba Istrati
International
Voice Sales Manager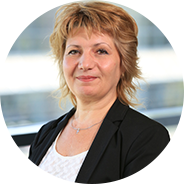 Oana Cristea
Roaming & Product
Development Romania Manager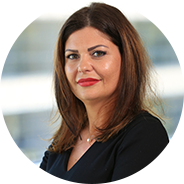 Cristina Stoican
Interconnection & Infrastructure
Services Manager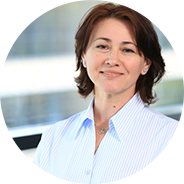 Gabriela Velehorschi
Financial Controller
Florin Insuratelu
Operations & Sales
Engineering Manager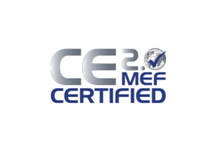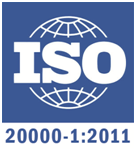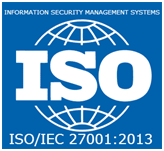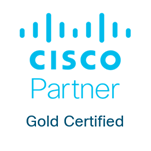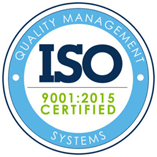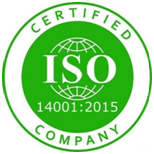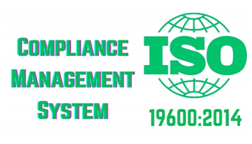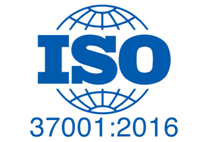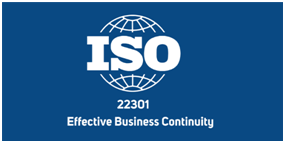 Telekom Romania was shortlisted in several categories of the Global Carrier Awards, in 2014, 2015, 2016, 2017: "Best Eastern European Wholesale Carrier", "Best Wholesale Sales Team", "Best European Project", "Best 4G Deployment". The event is organized by Capacity Magazine, the most prestigious publication dedicated to the wholesale telecommunications industry.







Effie Awards Europe stands for effectiveness in marketing, spotlighting ideas that work and encouraging an insightful dialogue about the effective factors of marketing.
Telekom Romania & Leo Burnett Bucharest earned 4 trophies at the 2016 Effie Romania gala, including the Grand Effie. In 2018, Telekom Romania won five Effie awards, plus Customer of the Year and Brand of the Year.
At the Effie Awards Europe 2019, Telekom Romania & Leo Burnett Bucharest won two trophies - Gold and Silver; Telekom Romania was also nominated for the categories Client of the Year and Brand of the Year.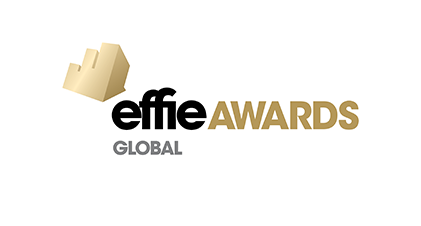 Alejandro Fonseca Arche
Legal Estrategia Operadores y Regulacion
Wholesale Business Services,
Orange Espagne S.A.U
In the latest years our collaboration with Telekom Romania wholesale team has been quite active and cooperative for both sides.
I'm happy to say that the wholesale team is quite responsive, transparent and always on the edge for seeking new opportunities and sharing them with their partners.
For more upcoming years like this!
Miha Pasar
Regional Account Manager
Telenor
Telekom Romania Wholesale has a great team of very experienced and proactive Account Managers with excellent insight into business so working with them is always a pleasure.
Best regards,
Chijioke Obuna
Glo Gateway
Globacom Limited
We've been working with Telekom Romania for over five years and we have been impressed by their attentiveness and professionalism. The company provides quality routes to us and are always available to resolve any issues.
Our Account Manager is always available and willing to assist. It has been a real pleasure working with Ionut and we look forward to a more rewarding engagement in 2021!
Alex Moscon
Carrier Manager
Liquid Telecom
I have been dealing with Telkom Romania here at Liquid for nearly 3 years now and I can say that our experience with the wholesale VoIP services offered by Telkom Romania has been excellent.
From the start, Liquid Telecom have received the utmost professional and friendly support from all the staff at Telekom Romania.
Thanks to the strong mix of market knowledge, good quality of service and competitive prices provided by Telkom Romania, we have managed to create new business opportunities to strenghten Liquid Telecom market positioning outside our footprint region.
We would highly recommend them to anyone contemplating a VoIP offering.
István Somogyi
Voice Sales
Senior Account Manager
Türk Telekom
International HU Kft
Telecom Romania is one of the most reliable partners we have at Turk Telekom International and they are great example of an efficient and professional team.
All the departments communicate and work well together as responses are efficient and informative no matter how sophisticated is the question. This is a key, managing customers.
Telekom Romania is a vital, trustful Partner, Supplier and Customer in one.
We are thankful and proud of the relationship we have built together in the last years and excited about how it will continue to grow.
Taiwo Oyebanji
Carrier Relation Executive
Lycamobile

Telekom Romania always deliver great customer service, whether its provisioning or support related the response time is faultless. On occasion we can be a very demanding customer and throw requests at them last minute – which are always dealt with in an extremely professional manner.
Telekom Romania have been a great partner to Lycamobile. Everyone we have dealt with in the company have been professional, diligent and timely exactly when we have needed them. We look forward to growing the relationship and would recommend them as a great supplier.
We've been working with Telekom Romania Wholesale for about a year and I remain constantly impressed by their attentiveness and professionalism. The services they provide are of the best quality and we've never had cause to complain or even raise a fault. Our Account Manager is always just a phone call away, quick to respond to every question or request.
Finally, a supplier who's calls I look forward to receiving! Keep up the good work Telekom Romania and the voice wholesaleTeam!
Mónika Darányi
Procurement Manager
BT Group Procurement
The sales team of Telekom Romania is always quick with clear communication and helpfulness in any issue solving or quote requests.
Strong service management engagement, with flexible solutions to delivery and operations related problems and queries.
Johan Larsson
Manager OLO Commercial Management DACH,
Nordics & Global Reach
Colt Technology Services
Telekom Romania is one of our best partners in the region and has always been a reliable go to partner to fulfill our demands and requests for the region.
Christian Mueller
Director Carrier Relations
Riedel Networks GmbH & Co. KG
We are working together with Telekom Romania for more than 10 years. We have received professional and friendliest support from the entire Telekom Romania team. The team has a great knowledge of the wholesale market, telecom products and solutions for their markets.
We look forward to further growing the existing relationship and can only recommend Telekom Romania Wholesale as supplier of choice to any new customer.
Kai Schmidt
VP International Telehouse Management & Sub Sea Cable
Deutsche Telekom
Technik GmbH
Network Infrastructure
Deutsche Telekom has co-operated with Telekom Romania Wholesale on strategic network development projects for several years now.
In Telekom Romania Wholesale we see an unmissable partner for the SEE region.
I appreciated in particular their flexible adaptive approach and their consistent consideration for the long term common success for all partners in the projects.
Vladimir Gorincioi
Director
Direcția Riscuri Control Intern
We would like to thank our valuable business partner Telekom Romania for the high quality cooperation with us since 2008. Over the years you showed high reliability and professionalism, always facing the committed challenges. Your company's responsiveness to our requirements as a customer, along with the diligence with which you company honors its obligations contributed to maintaining long-term contractual relations which led to mutual benefits and we count on even more intense further collaboration. Telekom Romania's services have been chosen by SA Moldtelecom due to the experience and the fast and efficient cooperation with its technical and commercial teams, as well as the high quality of services.
SA Moldtelecom mission is to step forward in a competitive environment, beyond the quality of services, through constant innovation and communication, which is why our intention is to extend our cooperation for as long as possible.
We highly appreciate your professional team for the provided services and your human resources (both staff and management) for being more inclusive as a company and a conscious member of our global community.
Srdjan Tomasevic
Executive Director B2B sales
SBB
For one decade of cooperation Telekom Romania and Wholesale team proved to be highly professional partner for our business, with stable and reliable network.
I'm looking forward to expand our future cooperation with forthcoming business development!
Wholesale Team
A1 Telekom Austria
Telekom Romania has been a reliable business partner for A1 Telekom Austria for a long time. We can always count on Telekom Romania to provide flexible and robust solutions for our customers. With outstanding sales and support force, they succeeded to maintain and even increase their customer's satisfaction. We look forward continuing our collaboration with Telekom Romania's team.
Betina Pavlova
Wholesale Manager
Large ICT Projects, Innovations and Wholesales
A1 Bulgaria
We would like to express our gratitude to Telekom Romania for being such a great partner!
We are working with the major carries in Europe, however Telekom Romania definitely differs due its distinguished, highly skilled and dedicated team. The quality of service, previsioning and support are impressive and our demands are always as if at highest priority to Telekom Romania.
Thanks to Telekom Romania we have developed a service offering for our enterprise business for provisioning telco services between their offices in Bulgaria and Romania.
Finally, we desire to convey our appreciation especially to our account manager for being so exceptionally cooperative business partner. Also, we would to thank the procurement team for his excellent support.
We look forward to continue growing our business with Telekom Romania and we highly recommend their service as an appreciable partner.
Daniel Jasinski
Managing Director
RETN Poland Sp. Z.o.o.
Over the last couple of years, we have found in Telekom Romania Wholesale a very knowledgeable and flexible partner for the SEE region.
Our commercial contacts are most understanding and adaptive to our needs, always seeking to provide a win-win situation for both partners.
We're gladly looking forward to do more business with them in the future.
Wayne Hobden
VP Supplier Management
GTT
GTT EMEA Ltd (and its affiliates/subsidiaries) has been working with Telekom Romania Wholesale for many years. We view TRW as a preferred supplier for Romania and Moldova. We value the integrity, professionalism and responsiveness of the TRW team and their willingness to provide additional help and information when working on complex solutions together.
The TRW network footprint helps us reach our clients in both city/urban and rural areas throughout Romania and Moldova. In TRW we have found a reliable and trusted partner to help and support our existing clients and future business opportunities in the region.
David Fitzsimons
Account Manager
Anam
Anam have enjoyed a successful partnership with Telekom Romania for the past two years. Telekom Romania selected Anam's world leading SMS Firewall and Managed Service solutions in 2018 to protect their network from A2P grey routing, and in particular SIM Boxing. As well as successfully securing and growing A2P revenues, Anam have worked closely with the Telekom Wholesale Division to eliminate Fraud and Spam on the network, leading to an enhanced customer experience for their subscribers.
Commenting on the Partnership, Anam's Regional Account Director David Walton stated: "It is a pleasure to work with the Telekom Romania Team who have a strong focus on protecting their subscribers from Fraud and Spam and to have achieved strong revenue results to date. We look forward to working closer together to further protect and grow the Telekom Romania messaging Network".
Stefan Olaru
CEO SMS Highway

Telekom Romania are one of our most established partners. Their knowledge of the market and commitment to our partnership has supported the development of our Products across the globe
Folosești un browser pentru care nu mai oferim suport. Pentru a vizualiza corect conținutul site-ului telekom.ro, te rugăm să folosești ultimele versiuni a broweserelor Chrome, Firefox, Safari, Opera sau Edge.